2020 Fair Dates:
September 27th through October 3
October 4- Harness Racing ONLY
Sorry, NO Pets allowed at the Fair!
Mailing Address:  PO BOX 745, Cumberland ME 04021
Fair Office Phone#: 207.829.5531   (please note – this number is NOT manned outside of Fair week.  Use the "Contact Us" link to be directed to the appropriate individual for your inquiry)
Fair hours:  Gates open by 8am; Buildings open at 9am.  Buildings close at 9pm.  Outdoor events may run later.
Questions about Maine Ag Day?  Contact Carolyn Small:  207 829-3757
Thank you to all our volunteers, workers, exhibitors, vendors and patrons for a fantastic 2019 Cumberland Fair!  We had a great week overall, and we hope everyone enjoyed it as much as we did!!! 
We are already planning for an exciting 2020 – stay tuned for updates!
Message us on Facebook with your ideas:  Cumberland Fair – official Facebook page.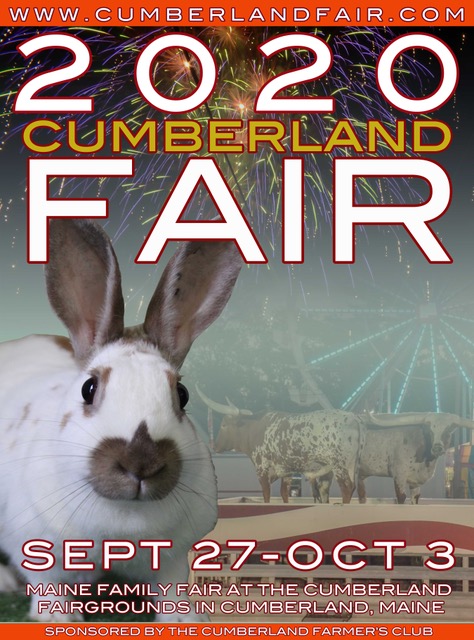 All American Rodeo (formerly known as Rawhide) – Returning for 2020!!!   Wednesday and Thursday evenings – Full Professional Rodeo both nights with all events!                                                                      
---
For daily updates throughout the fair, take a second to 'like' our facebook fanpage!



"Always in September!"
Stay tuned for updates!  
Cumberland Farmers Club
Officers
Mike Timmons – President
Lyle Merrifield – Vice President
Jeff Steinman  –  Treasurer
Liz Tarantino – Secretary
Directors
Mark Cooper – Andy Dugas – Dan Fossett
Ted Googins – Tammy Sawyer – Bill Webster
Thank you for your support!