2019 Fair Dates:
September 22nd through September 28th
September 29th – Harness Racing ONLY
Sorry, NO Pets allowed in the fair!
Fair Office Phone#:
207.829.5531
(please note – this number is NOT manned outside of Fair week.  Use the "Contact Us" link to be directed to the appropriate individual for your inquiry)
Mailing Address:  PO BOX 745, Cumberland ME 04021
Fair hours:  Gates open by 8am; Buildings open at 9am.  Buildings close at 9pm.  Outdoor events may run later.
Thank you all – Patrons, Vendors, Exhibitors, Demonstrators, Volunteers, Workers, Members and Executive Committee for a FANTASTIC 2018 Cumberland Fair!  It was a great week filled with fantastic events and Agricultural Education throughout!  We greatly appreciate everyone who participated, and we are looking forward to planning another week of Family Fun for 2019!  Stay tuned for updates!
Message us on Facebook with your ideas:  Cumberland Fair – official Facebook page.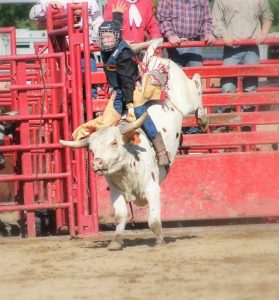 We are THRILLED to announce that the RAWHIDE RODEO will be performing at the 2019 Cumberland Fair!  Performances will be Wednesday and Thursday evenings, Sept 25-26!  Stay tuned for more, and visit their site at:  http://rawhiderodeo.com/index.html
---
For daily updates throughout the fair, take a second to 'like' our facebook fanpage!



"Always in September!"
Stay tuned for updates!  
Cumberland Farmers Club
Officers
Mike Timmons – President
Don Doyle – V. President
Jeff Steinman  – Interim Treasurer
Liz Tarantino – Secretary
Directors
Mark Cooper – Ted Googins – John Ames
Andy Dugas – Dan Fossett – Lyle Merrifield
Thank you for your support!