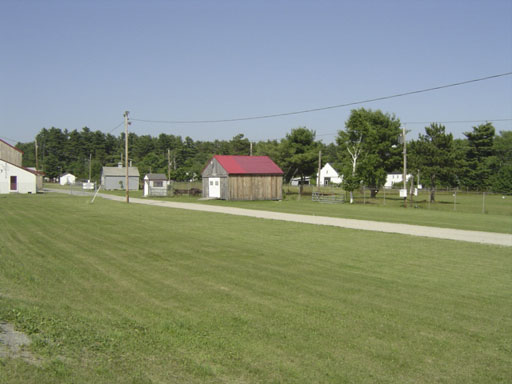 • All trailers must have holding tanks •
All sites have power and water; no septic hookups.
Campers must have a current registration.
No camping between November-May; water and power are disconnected.
Camping Fees
Fair Week Camping Rates:
   Employee, Livestock and 4-H Exhibitor Rates: $55.00 Full week
  Commercial Vendors: $80.00 Full week
Non-Exhibitors: $220.00 Full week, includes 2 weekly passes
Single Day:  $35.00
Summer Rates (non fair week)
$40 per day for campers     $20 per day for tents
Negotiable weekly rates available for longer term summer (non-fair) camping.
Contact Tom Matthews,  Superintendent of Camping for further details.
Checks made payable to Cumberland Farmer's Club.  Register at Camping office upon arrival.
Fair Week Reservations:  You may fill out and submit the form online. However, if you wish, you may print and mail the form  (found in the Fair Book) to the Camping Superintendent at the following address:
Contact:
Tom Matthews  25  Lookout Lane Windham ME 04062
(207) 756-9738
email: Our Camping Coordinator
Campground Rules:
All campers and associated vehicles must have current registration
No firepits or other outside fire permitted
No fireworks allowed
No washing of campers or vehicles allowed
All campers must have holding tanks
No dumping of black or gray water at the campsite; must use the dumping station or pump-out service (when available)
Respect your fellow campers and keep noise levels down after 10:00pm
Keep camp sites free of trash
Vehicles must be parked within your registered site space
All vehicles in camping area MUST display a valid camping pass on rear view mirror or will be subject to tow
Golf carts may not be operated by anyone without a valid drivers license
All payments for camping must be settled within 24 hours of check-in – no exceptions
No refunds for camping fees
Failure to abide by rules will result in removal from the grounds.